---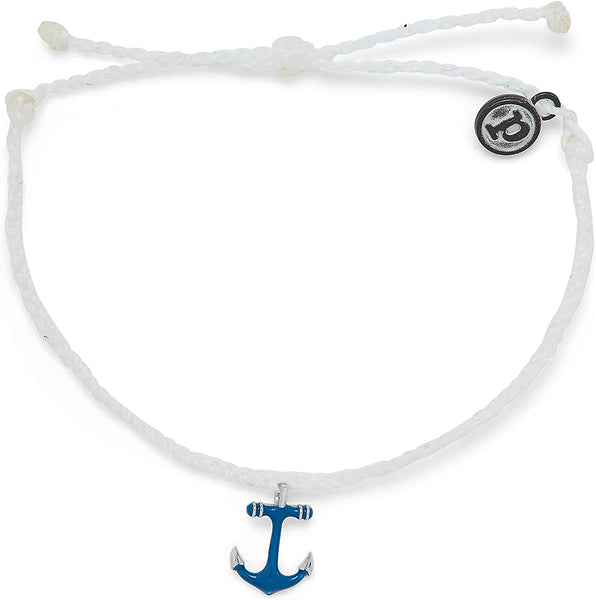 Pura Vida Anchors Away Bracelet in White
---
PLATED BRAND CHARM - This accessory comes with a coated "P" charm made of copper. The signature charm adds a subtle finishing touch to the band while the "P" inscribed on its surface represents our commitment to the "Pure Life."
WATERPROOF CONSTRUCTION - This accessory is guaranteed to be 100% waterproof. Surf, snowboard, swim, or even take a shower with them on. This bracelet's wax-coated bands will not fade or disintegrate even when it comes into contact with water.
ADJUSTABLE BAND - This bracelet comes with an adjustable band that allows wearers to create the perfect fit for them. The bracelet's band can be expanded from 2 to 5 inches in diameter to accommodate larger wrist's sizes.
---
More from this collection